Case Study: brand consultants in Nottingham
Client: Robin Hood's Little Outlaws®
Deliverables: concept, brand thinking, illustration, print, publishing, augmented reality, iOS & Android App, marketing, PR, social media, website, product design, video, animation, creative writing, script writing, schools and community outreach, brand partnership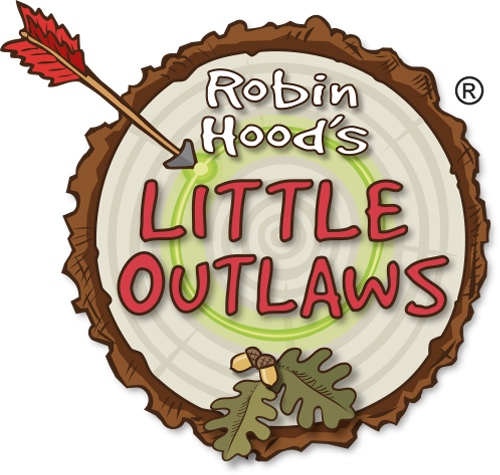 Much more than a logo, a brand is a conscious presence, achieved by an organisation or individual. It is the essence of what differentiates the organisation or individual from another – its attributes, benefits, values, personality, objectives and aims, understood by its audience through an active or passive relationship.
A project of our own which perfectly demonstrates the scope of a 'brand' is a series of rhyming history stories for primary-aged children.
Inspired by memories of children's classics Mr Benn and Jamie's Magic Torch, we created a concept loosely based on the Robin Hood legend. The stories help children understand the past and how it has helped shape their world today in exciting, time-travelling adventures featuring famous people, events, discoveries and inventions.
Starting with the rhythm and melody of the rhyming language, and the traditional, illustrative style, the concept has a classic and comfortably familiar feel.
Our modern world is a testament to how we should all learn from the past, and for developing minds, this is fundamentally important.
And that was our ultimate aim: to create compelling stories which would engage young minds and not be afraid to tackle seemingly complicated or sensitive themes.
That vision is all-pervading – embodied in our books, films, social media campaigns, school author visits, and corporate brand associations.
Contact us to discuss how we can help establish or develop your brand.
It's imagined and crafted and polished in our head, then made real in words and pictures for books before bed.
Our new friends take shape
We had fun experimenting with the look of the animal friends, but were careful to ensure readers could understand the personality of each of them. And then the colours added even more life to them!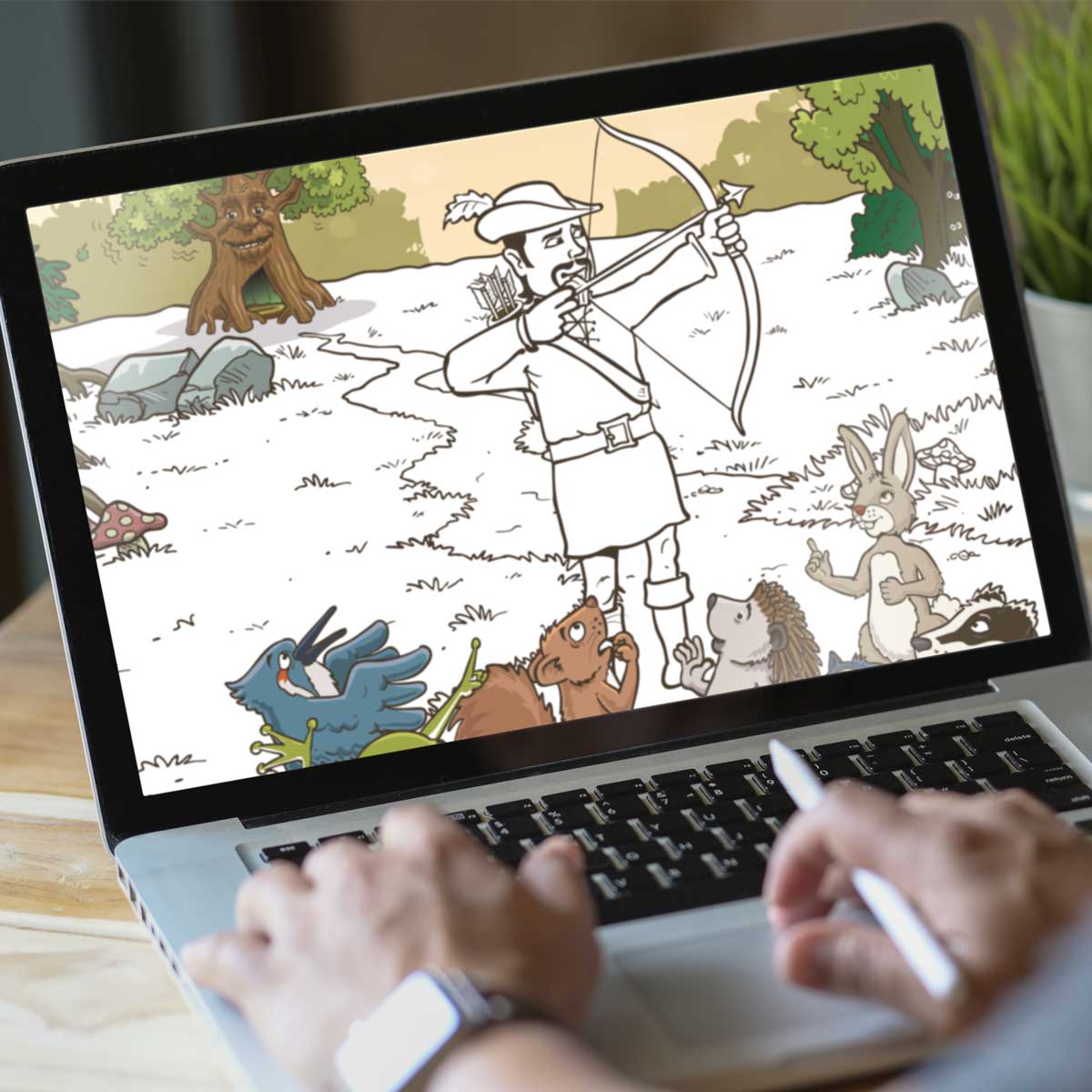 In the first story, they meet Robin Hood and are so impressed by his fight for ordinary people and good over evil, that they decide to dress just like him and his band of Merry Men.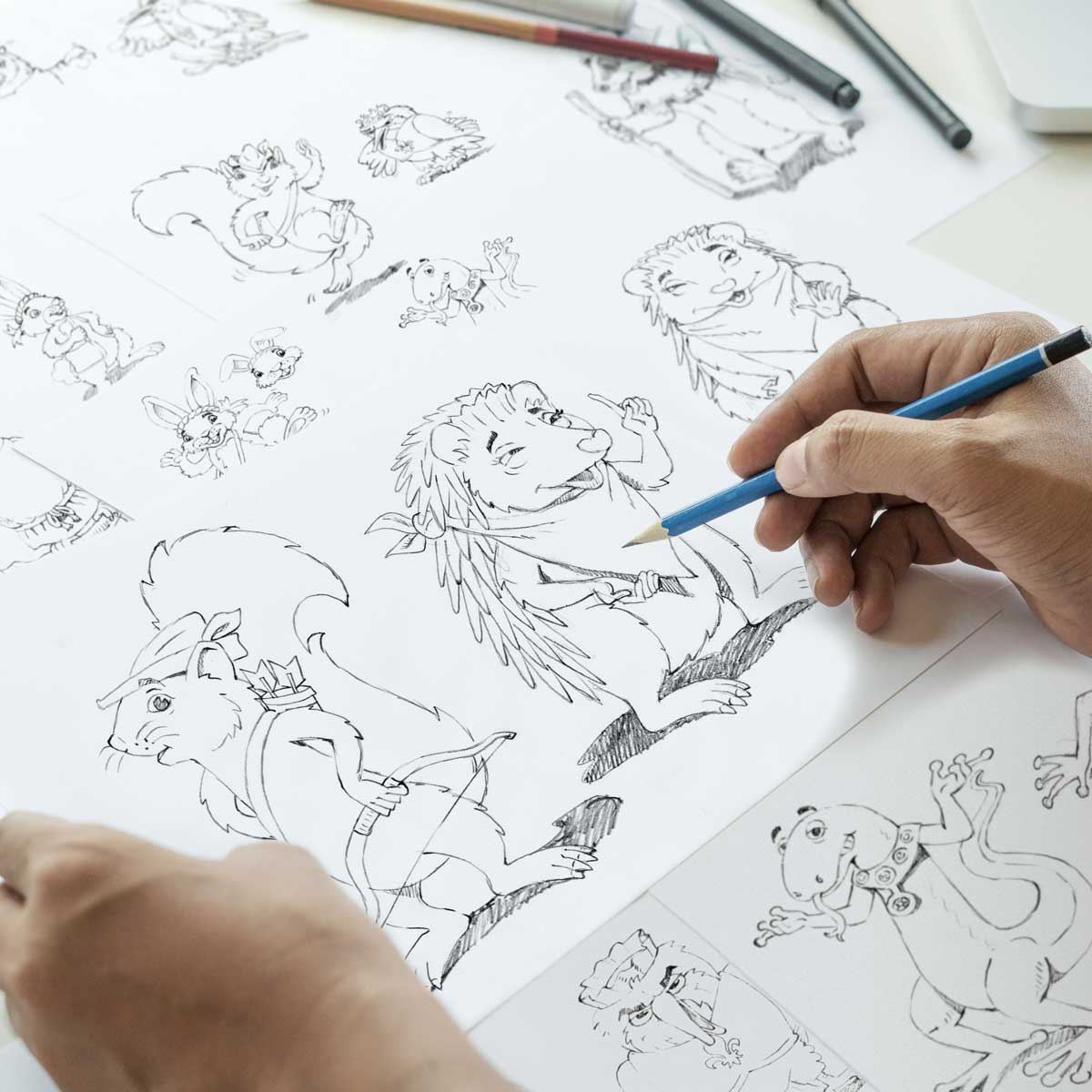 Stories are a gift that all children should enjoy, whether their hero's a wizard, princess or cowboy. The Little Outlaws can take them to tales of the past, to be enriched by the library that time has amassed.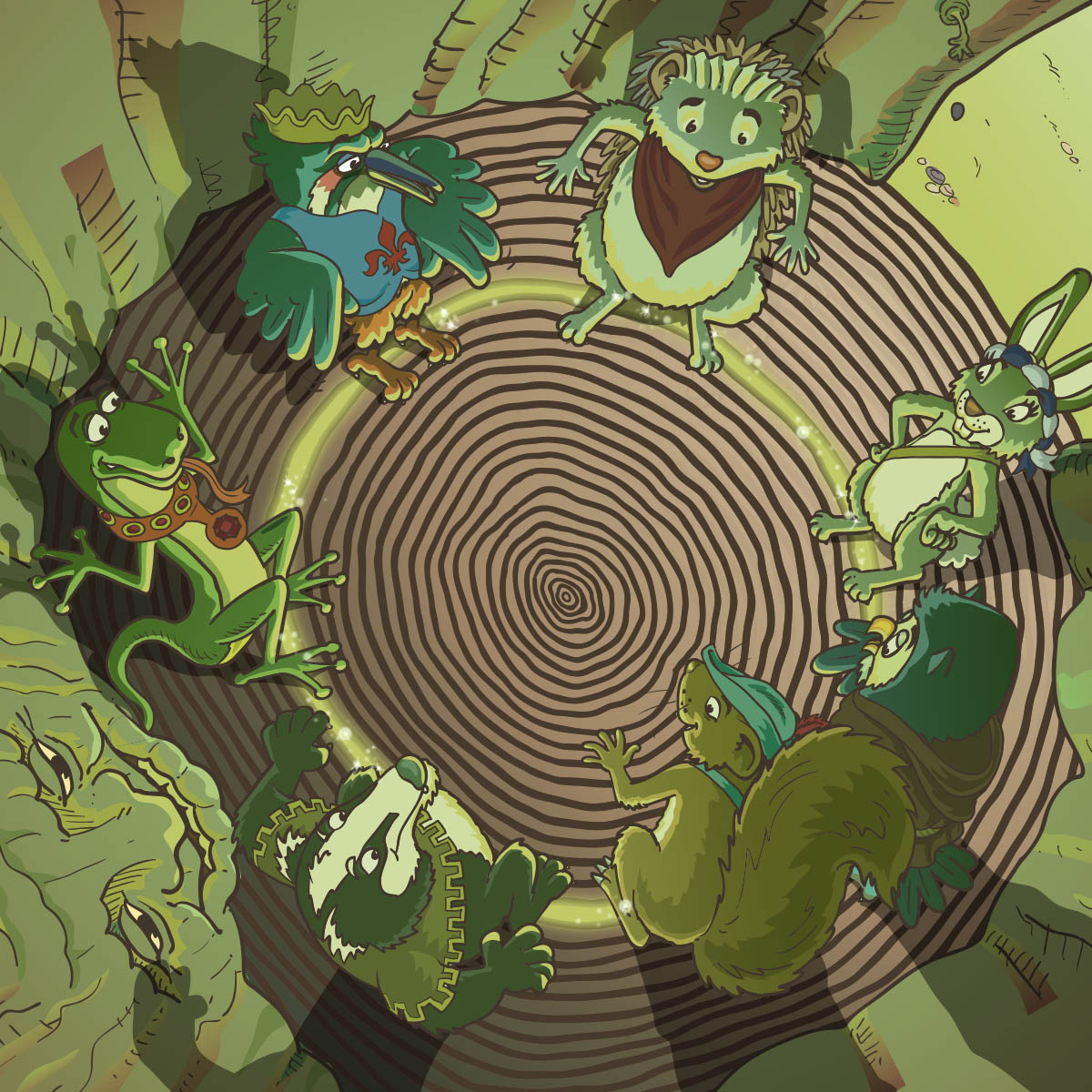 Our time travelling machine: Major the 1,000-year-old oak!
At the heart of the concept, we created a time travelling mechanism in Major the oak tree's age rings. Each represents a year from the last 1,000 years of history and beyond, in a way that children will instantly recognise and understand. Major invites the animal friends to join him inside his trunk, stand on a relevant age ring, and be magically transported back in time to see a story from the past which helps them (and the reader), understand the world around them.
Deep in Sherwood Forest live a group of friends,
join them in adventures where the fun never ends.
The voice-over, the music, the way the image moved and the pace of the piece, everything had to help engage the broadest possible audience and create an expectation in our customers which we knew we would over-deliver.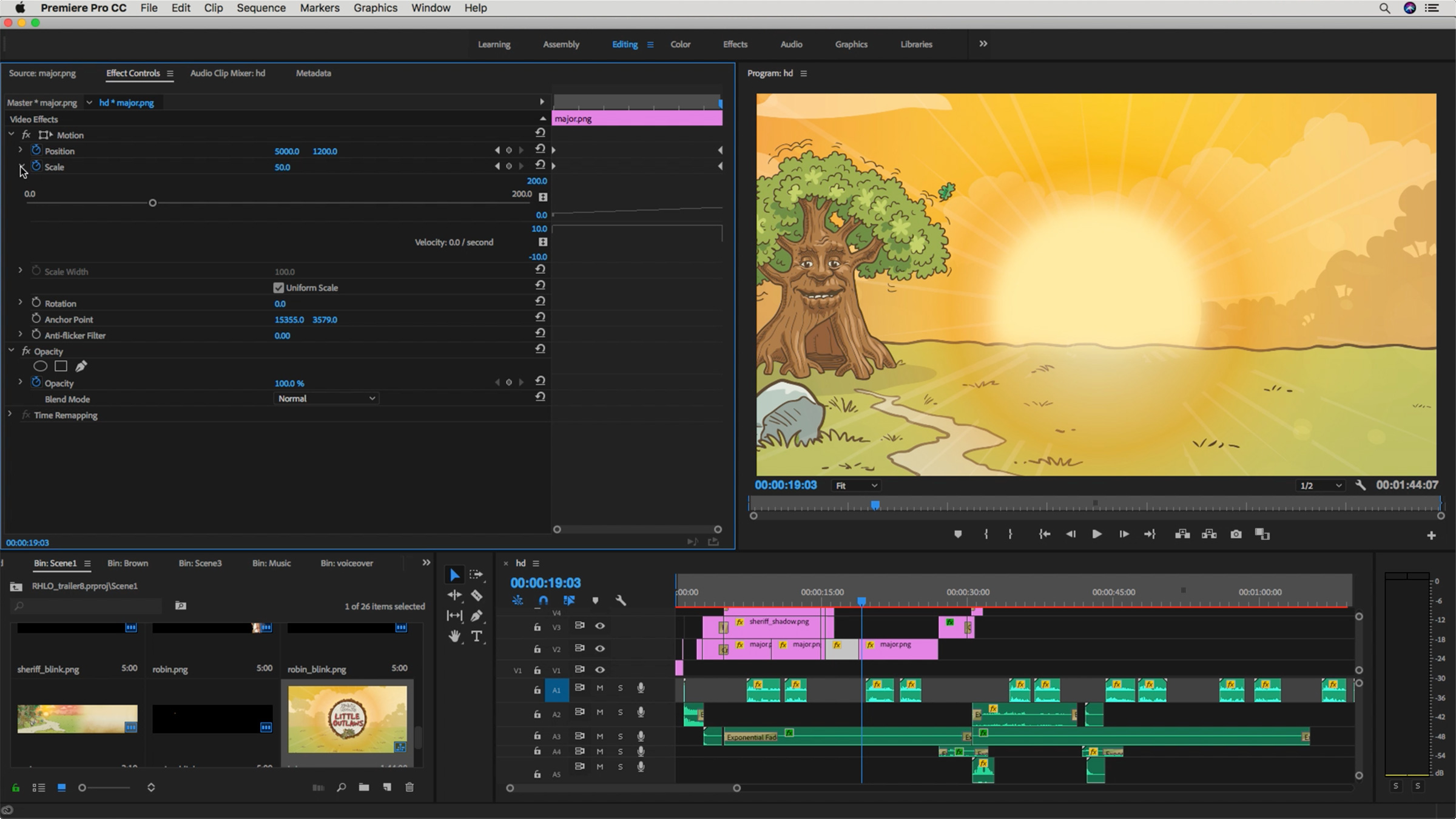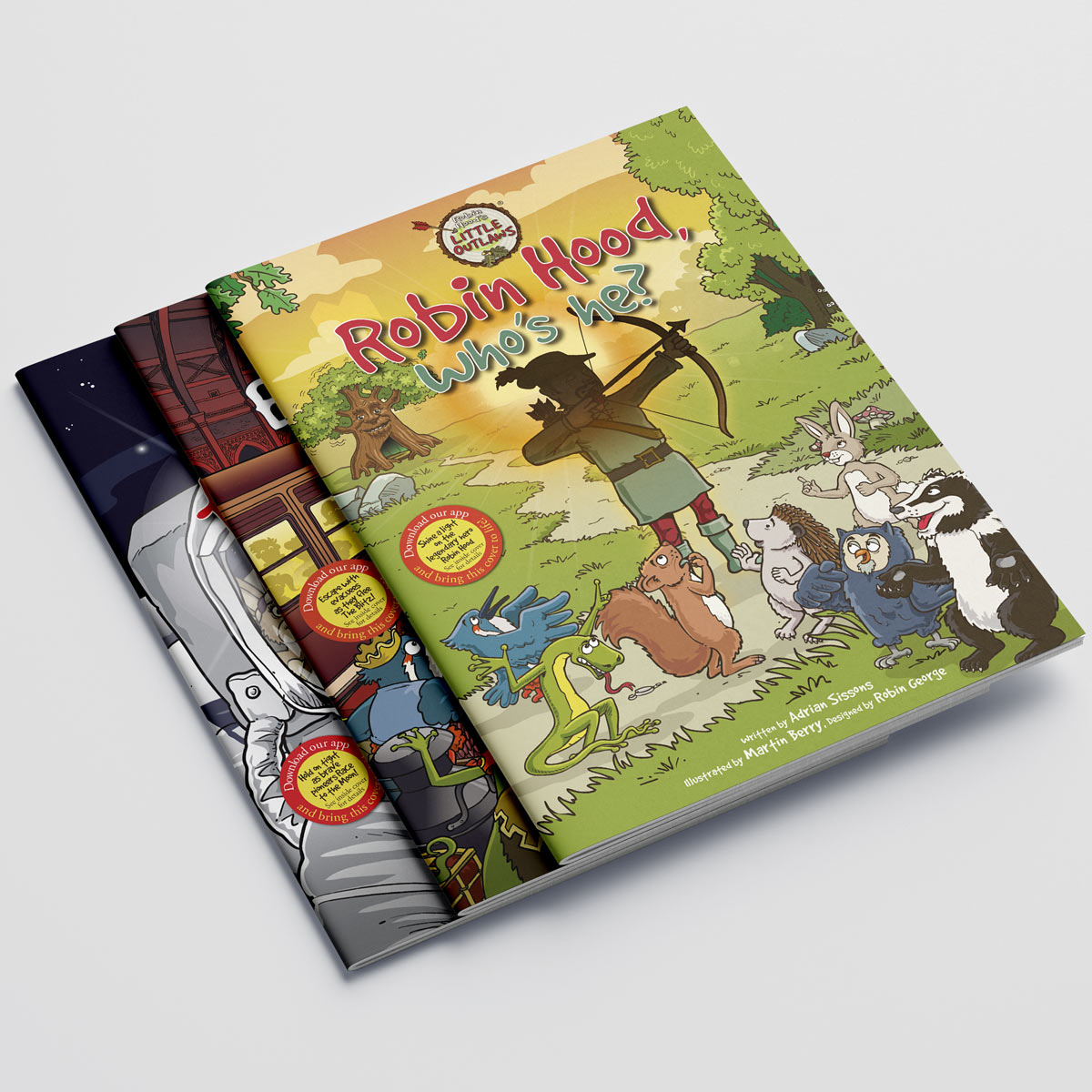 Stories as dynamic and varied as history itself!
Our first three books couldn't be more different, opening with the medieval story of Robin Hood; second, an action-packed retelling of the Second World War through the eyes of two evacuee children; then an out of this world trip to the moon as an insight into the 20th century Cold War space race between the USA and USSR!
And the cover of each book features an AR (Augmented Reality), cover.
Simply download the FREE Robin Hood's Little Outlaws® Book App for iOS or Android and scan to see the cover come to life before your eyes!
Step inside my trunk, you'll see
lots of rings like any tree…
These rings show what's gone before,
so let's journey back to the Second World War…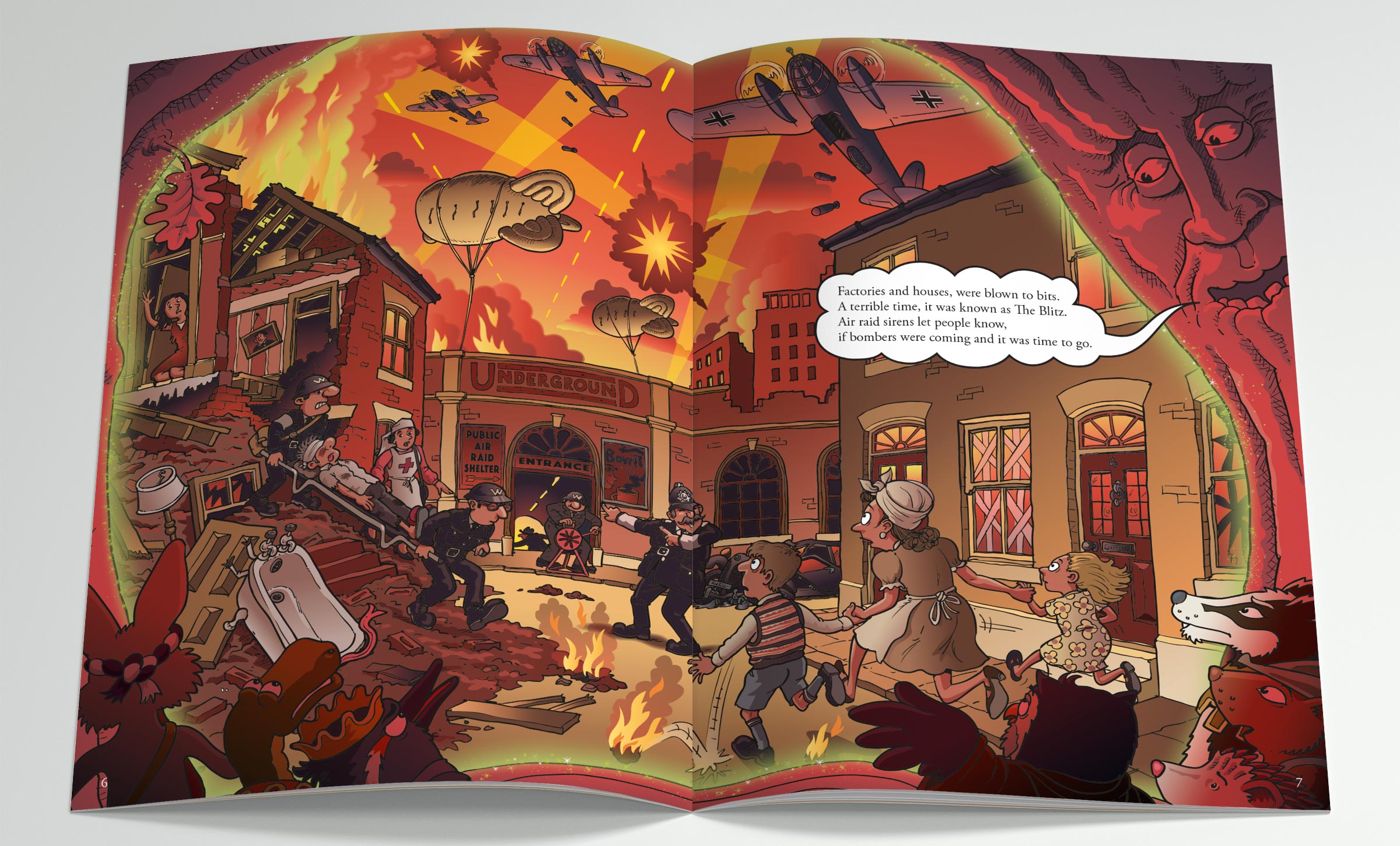 Book two, 'Evacuees', sees Robin Hood's Little Outlaws® learn about the Second World War and Operation Pied Piper, as they follow brother and sister Billy and Joan, who are evacuated from London to the Welsh countryside in 1940.
Step inside my trunk, you'll see
lots of rings like any tree…
These rings record time and will show you soon,
how men once raced to reach the moon…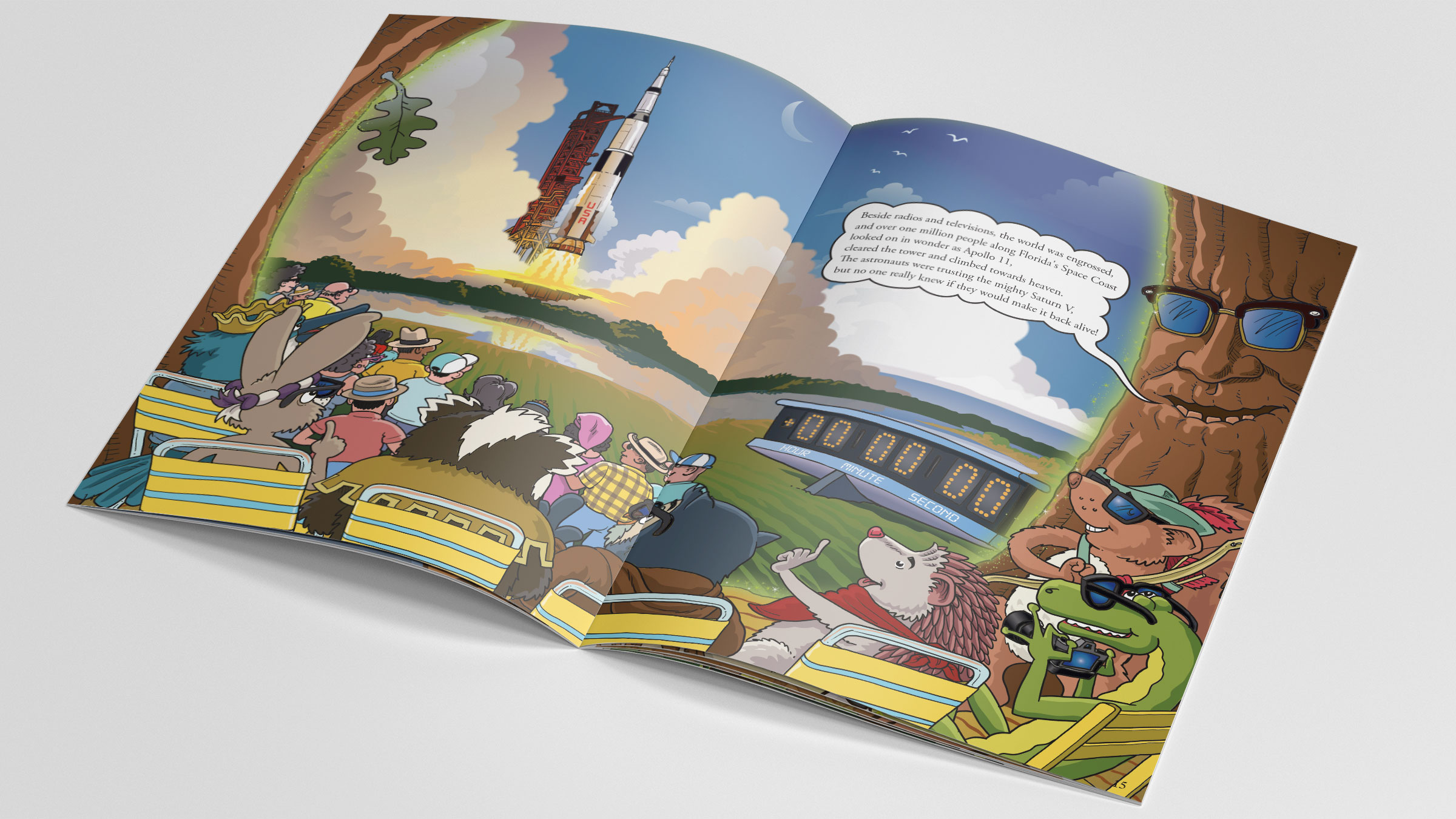 Robin Hood's Little Outlaws® merchandise